004: Gospel
Using the
First Steps
bible study is a great way to introduce someone to the gospel. Here is a shorter way of sharing the key ideas of the gospel that you can do anywhere with a pen and piece of paper (or even on a napkin). Take turns practicing to share this gospel presentation to your group. Draw the illustration on a piece of paper as you teach.
1. God loves you, made you, and has a good plan for your life. God made you to enjoy life with him. You were made to live with God.

2. But we all have sinned against God. Sin is anything God hates and forbids in the Bible—lying, stealing, lusting, gossiping, jealousy, etc. Romans 3:23 "
for all have sinned and fall short of the glory of God…
" Sin separates us from a joyful life with God. Romans 6:23 "
For the wages of sin is death, but the free gift of God is eternal life in Christ Jesus our Lord.
"

3. Because God loves us he made a way to help us. Romans 5:8-10 "
but God shows his love for us in that while we were still sinners, Christ died for us. Since, therefore, we have now been justified by his blood, much more shall we be saved by him from the wrath of God. For if while we were enemies we were reconciled to God by the death of his Son, much more, now that we are reconciled, shall we be saved by his life.
" Jesus is God's Son. He became a human and lived a perfectly sinless life. He didn't deserve to die, but freely died for us, so our sins would be paid for, in order to make a way to God.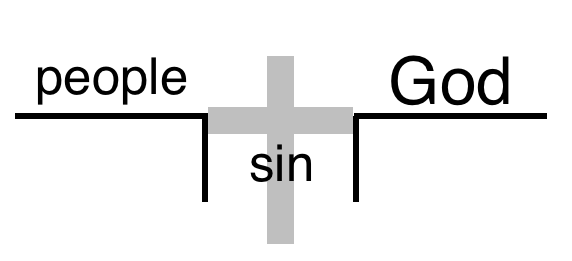 4. Jesus did not stay dead but God raised him back to life. We can receive God's free gift of forgiveness of our sins and eternal, joyful life with God through faith in Jesus. Romans 10:9 "
…if you confess with your mouth that Jesus is Lord and believe in your heart that God raised him from the dead, you will be saved.
"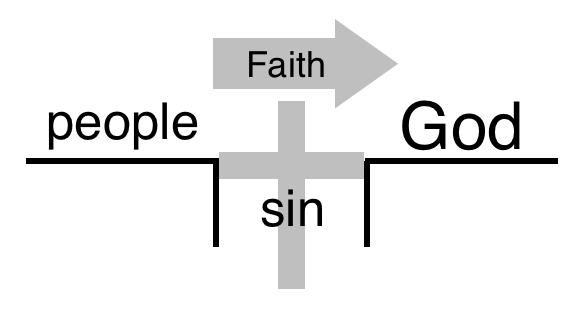 You can receive this gift today by repenting, believing, and being baptized. Acts 2:37-38 "
Now when they heard this they were cut to the heart, and said to Peter and the rest of the apostles, "Brothers, what shall we do?" And Peter said to them, "Repent and be baptized every one of you in the name of Jesus Christ for the forgiveness of your sins, and you will receive the gift of the Holy Spirit."